4/23/02 - Hey guys! I've finally recovered from my 4/20 celebration... man, I got so stoned... Anyhow! How do you like Twiztid's new CD? Was Mirror Mirror all that you thought it would be? Answer our new poll so I'll know what exactly you think about Mirror Mirror! The poll is located at the bottom of the page.
Anyways, while I'm on the subject of Mirror Mirror, my review of the CD is here! Click here to see what I thought of Twiztid's newest CD.
4/02/02 - Hey Juggalos! You like to chat and socialize over the internet? Of course you do! Since you love being online, why not do it in style? Join Furcadia, the fast, free online community! Join thousands of other users who like to chat, roleplay, play games, and more! Click the link below to find out more about Furcadia and to download the software now!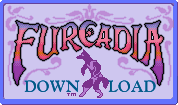 3/30/02 - Howdy! I've got some freshness for you! I put up the dates for the Big Money Hustlas Tour! You can finally get to see Big Money Hustlas on the BIG SCREEN, how it was meant to be seen! Check the dates to see if your town is on the list!
Next on the freshness train are the dates for the Mirror Mirror Tour, starring Blaze, Anybody Killa, and TWIZTID! Check these updated tour dates to see if your town is going to be ravaged by the power of the Mirror Mirror!
3/26/02 (2nd Update) - Attention all Juggalos! Psychopathic Records has revised their massive release schedule for all their new albums! Click here to find out when your favorite group(s) have new albums coming out!
3/26/02 - Hey guys. I've put up my first movie review. And it's for... ta-da! Resident Evil! Find out what I thought of this new video-game-based movie. And while you're at it, why don't you tell me what you thought of it.
3/12/02 - I've been pondering some things quite a bit lately. Namely, the Nintendo Gamecube. So I decided that I would begin a running series of editorials on the newest Nintendo console. What's right, what's wrong, and how things could be. Come on in and read State of the Gamecube, Pt. 1. In this article, I cover the games available and new releases in the works for the Gamecube. I also cover a few bases about the newfound pact between Square and Nintendo and why YOU should own a Gamecube. Click here to read all about it.
3/11/02 - Well I'm back for the second time in one week! Yay! I'm gonna set a record! Anyway, take a look at the new ICP ALLIANCE BOARDS! It's the new set of message boards where YOU can discuss information about the site, rumors, talk about your grandmother's cat, WHATEVER!! Join me NOW and let's talk some shit! =)
Click the link above or CLICK HERE to enter the ICP Alliance Boards!